Its already July 2019 and half the year has already passed. Its so far been an amazing year for the blockchain community especially here in Malaysia. With the Malaysian Govt endorsing that there is a need for regulations required for this space by providing conditional license for 3 crypto-fiat exchanges its seems like its going to be a bright future.
As witness no. 92 at the moment of this writing, I would just like to give a brief summary on what has happened over the past 6 months in terms of awareness and adoption of the STEEM community and a highlight to what I've been doing to promote STEEM. Even though I'm not a full time coder, however, I'm full time in growing the awareness of this amazing blockchain which we all have come to love.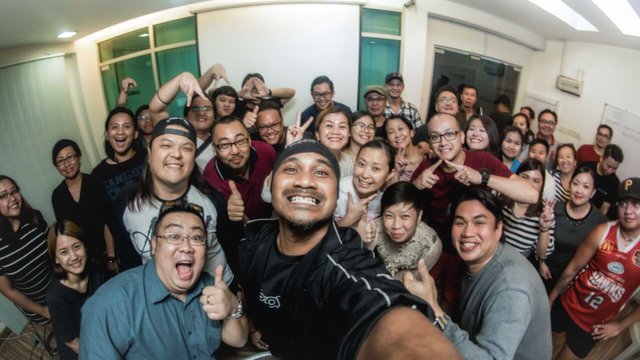 After much success in running multiple events in East, North and Central Malaysia, the community seems to be vibrant and rapidly gaining awareness about how they can use STEEM on the daily basis. Most of these events are targeted towards a diversity of audience from different background. So meaning that it has to be as simple as possible to understand and get started.
Appart from running our own events, I was also honoured to be able to speak at several events which we more focused on the blockchain community.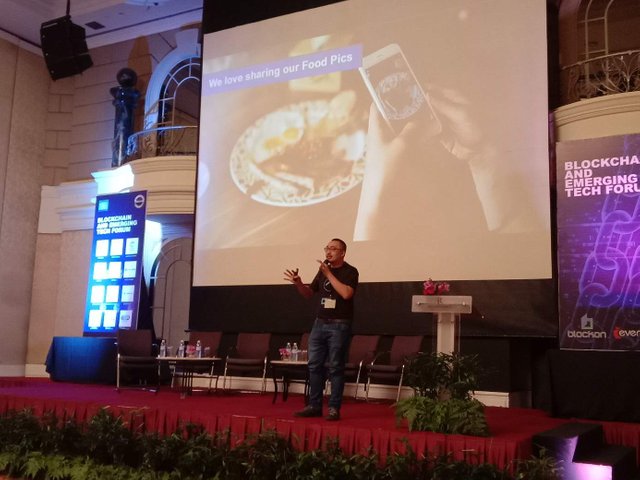 Having done the most recent ones in June 2019 was Malaysian Blockchain Week where I was asked to share about the STEEM blockchain in the Blockchain Tracks which had audiences from all over asia.
And also another STEEM sharing session which was done to a small group of individuals who were content creators (photo bottom)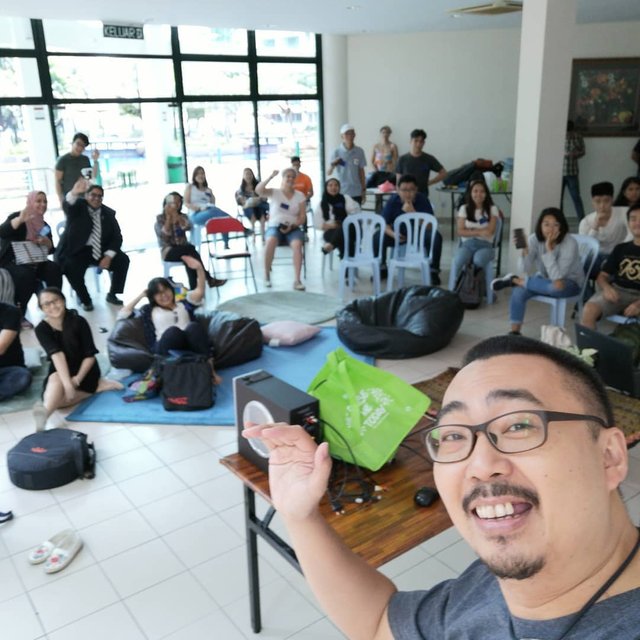 The drive and aim this year was of course to explore and to show those in the blockchain space that STEEM is not just another blockchain to shill and compete with others however its a blockchain where communities are able to come together to share content and could also be used as a alternative way to get rewarded for their artistry.
Irregardless of the age group, I am always ready and available to talk about STEEM to a crowd if provided the opportunity. These students below are from a rural part of Sarawak where they have absolutely no idea what blockchain is however they know what social media is , so sharing about STEEM and its DAPPs made it relevant to them.
I must say that there is absolutely NO way I could have traveled all around Malaysia and do these talks without the help of the community and its unending support. Some people I would love to mention who has always supported me and my drive to push for growing the community here in Malaysia are amazing individuals like @kevinwong, @davidke20, @elizacheng, @littlenewthings, @danieldoughty, @veenang, @bboyady, @wilsonkoh, @joannewong, @aaronleang @littlenewthings, @zord189, @coingecko, @awesomianist, @dongkeypong, @tombstone, @bitcoinmalaysia, @currykhoo, @patriciawpy, @ninjaboon, @hightouch, @starkerz, @anarcotech, @project7, @thecryptodrive, @anomadsoul and so many other steemians out there which just can't fit in one single post.
Also a great big fat thanks to some of these amazing projects which runs off the blockchain who just makes an enormous impact to the STEEM blockchain which is worth mentioning thruout any of my presentation. @fundition , @dtube, @oracle-d, @curie, @partiko, @steempress, @tasteem, @steemhunt and many many other projects.
I've always have new stuff to talk about when it comes to STEEM, and now with @aggroed and his team who has launched SCOT and the Nitros interface, its going to be a lot of new and upcoming projects showcasing the communities and the potential of STEEM.
WHATS NEXT ?
Moving forward in the next 6 months, I'm looking at more collaborative efforts to be able to gain more awareness about STEEM. These are some of the stuff which I have already begun discussion :-
Organizing partner events at several selected locations with one of the approved crypto – fiat exchange in Malaysia
Continue discussions with a national TV station to host a blockchain based segment to showcase not only STEEM but credible blockchain projects within the community.
Continue talks on getting advertising space on one of the largest wifi providers in Malaysia with more then 16,000 wifi hotspots.
Attending and engaging with more communities both blockchain and others.
So there you go , this is my witness update and I do hope that you would be able to support my witness with a witness vote here.
For those who have voted .. thank you thank you thank you ! Will continuously update the community on all events that is happening and will try to push for more collaboration to gain awareness of the STEEM blockchain in Malaysia.
Cheers and have a great week !